S&P 500 Bullidex ($ES_F $SPY $SPX)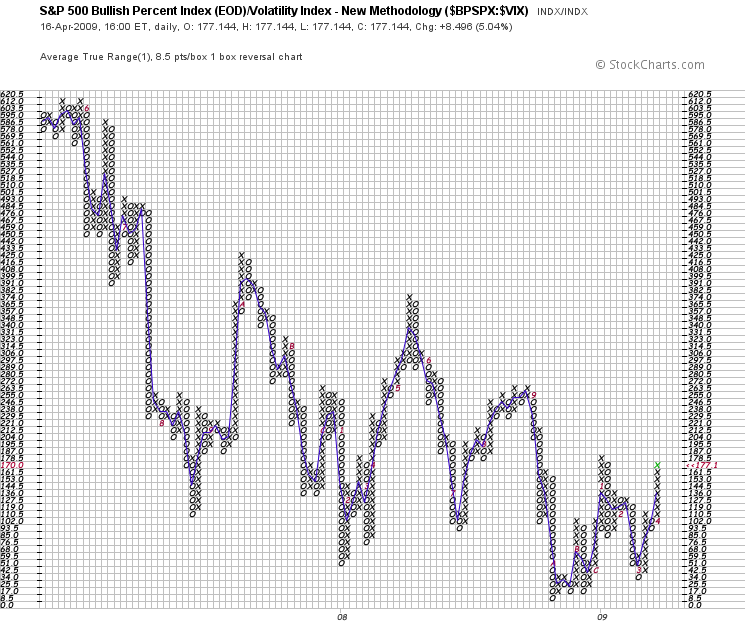 The uptrend remains intact as the S&P 500 Bullidex rose 5.04% to close at 177.1, indicating less volatility amidst more rising stocks. A rising Bullidex is a buy signal as the market exhibits stability and better odds.
Note how the March low failed to break the October low, a positive change in the market hidden by price. Moreover, if the rising blue line and green topped row of X's breaks the New Year's high, it signals the market has fundamentally improved since the beginning of the year.