Twitter Ticker ($UNG)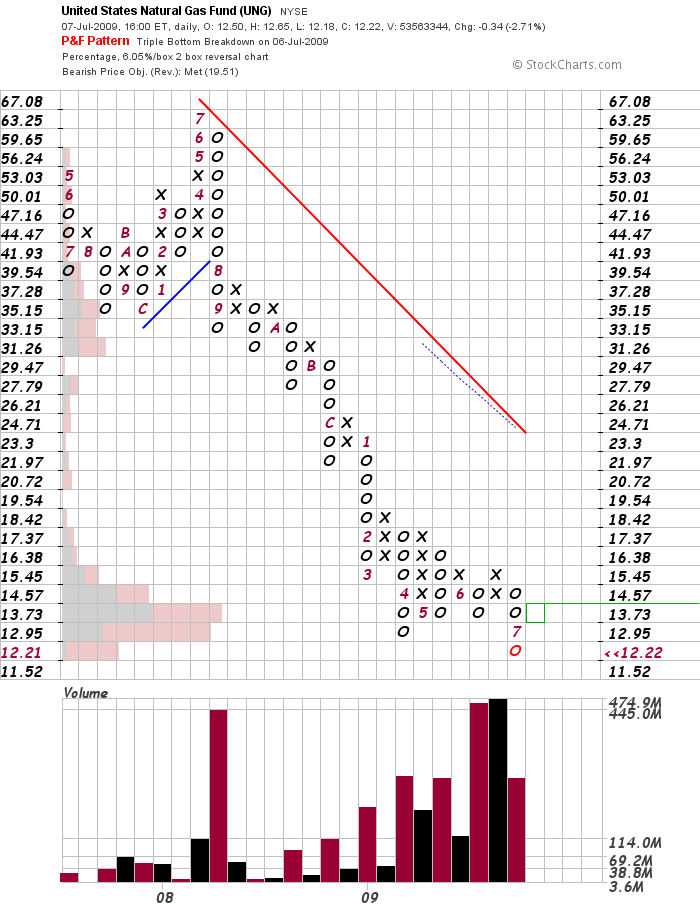 UNG trading was halted this afternoon, only to reopen lower a few minutes later, causing quite a stir on StockTwits. The hearings on commodity trading may lead to limits on speculator positions, but it isn't a piece of trade worthy information, price is the only thing that needs to be followed.
The scenario I envisioned here – a new low made with weak volume – has come to pass, but due to general market weakness and a broad flight to safety, I'm not buying UNG at this level. Clearly the primary trend is down, and since there is no evidence of strength, my preference is cool liquid cash.
Plenty of smart folks on StockTwits are selling puts or adding small positions, but the burden of proof remains on the bulls. Judging by today's market, UNG would have to rise 35% to make a bullish signal around 16.38. Given the decidedly scared and fragile market, such an outlook seems unreasonable for the time being.