New High Short Squeeze ($ORLY)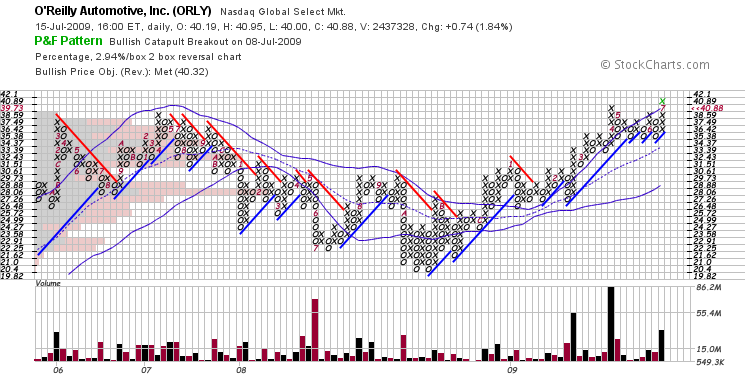 O'Reilly Automotive is making new highs and carries a large short position, making it a ripe choice for investment in a rising market. By all headline accounts the car industry is dead, but it seems ORLY and AutoNation are holding up well.
ORLY provides aftermarket car parts, tools and accessories, so perhaps the DIY attitude that recessions foster will boost their bottom line. Whatever the fundamental reason may be, it won't be known for another 6-8 months from now, and thus there is no use trying to theorize without facts.
So long as ORLY holds 34.37, the stock looks prepared to go gangbusters. The market has resumed an uptrend on many of my indicators, so I have initiated a position. Other stocks with similar properties in my portfolio include GMCR and STEC, along with INTC and TBT to name a few.