Twitter Ticker ($HGSI)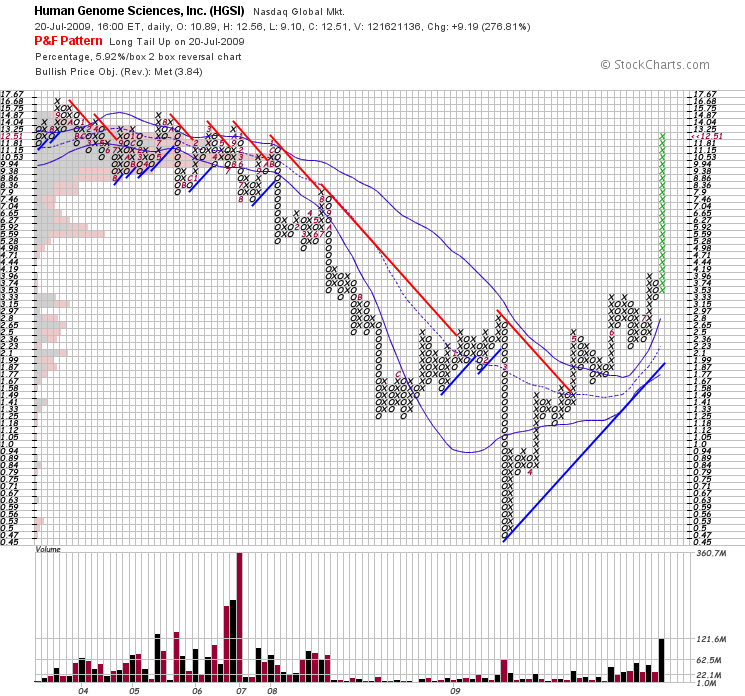 Human Genome Sciences is the word on StockTwits and @stockguy22 is the prophet. HGSI closed up 276% from Friday's close on news of a promising lupus treatment called Benlysta.
The stock is technically strong and may continue to be profitable, but it is so extended from its base that it is hard to quantify a safe and lucrative stop. Nevertheless, the action in this stock illustrates the importance of buying stocks trading in an uptrend above a rising upper Bollinger, the odds favor upside.
Surprises tend to follow the primary trend, and with the broad market continuing to rise (low volume be damned), the easier money is made holding stocks at new highs with large short positions like $GMCR and $STEC.