More Bad News To Come?
In last month's post Trouble On The Horizon I mentioned that things looked grim for the NASDAQ as the volatility continued to rise relative to the number of stocks rising within the index.
NASDAQ internals haven't improved since that post, and the situation continues to deteriorate in the S&P 500 and the Dow 30.
To add fuel to the fire, the $VVIX, a measure of the volatility of the $VIX (i.e. the volatility of volatility) has begun to turn upward.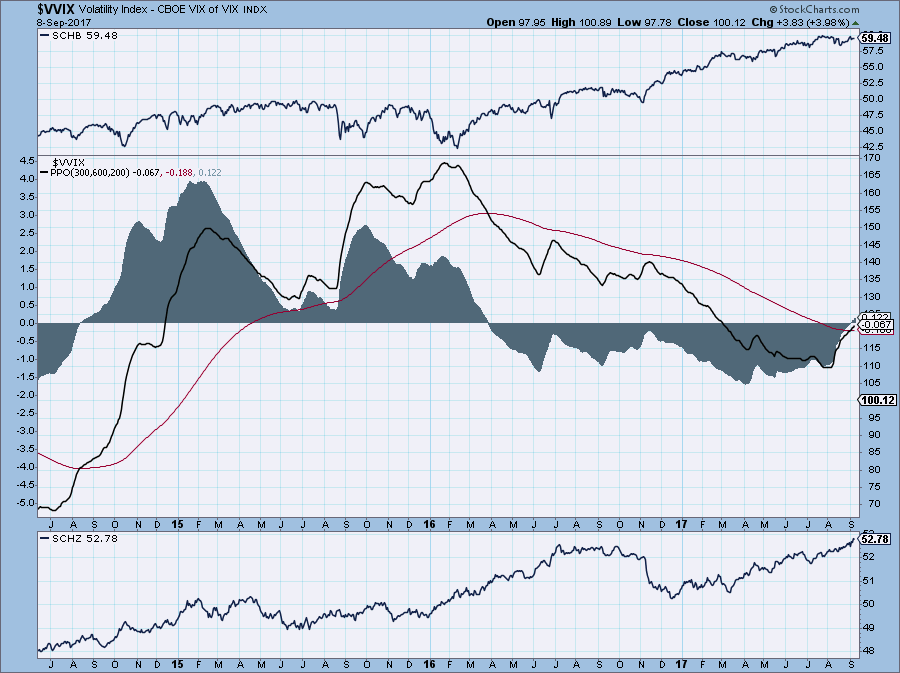 While no single indicator causes alarm, tactical investors might take note of these changes, even though the prevailing price action continues to look steady.
This data, along with the falling $BPNDX:$VXN suggest increasing allocations to high grade credit and away from equities.
Personally, I have an eye on long dated OTM KRE puts to hedge my FLIC exposure as bond yields continue to fall.
September remains a notoriously dangerous month for stocks, and I have a hunch we might see the S&P below 2400 before the month ends.