Twitter Ticker ($MTXX)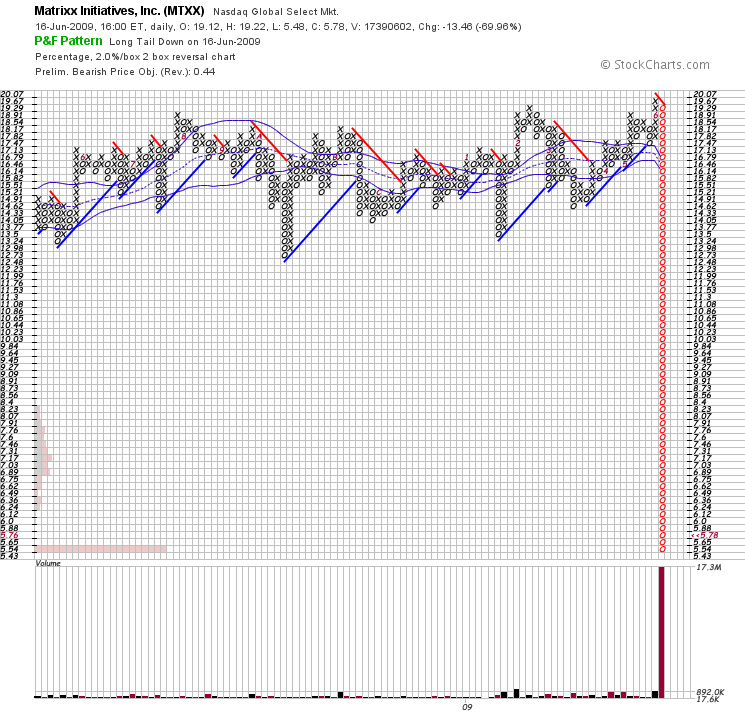 At 11:16 am, Matrixx Initiatives became the focus of StockTwits chatter. Trading was halted at 8.56 by 11:34, only to reopen at 6.30 over two hours later.
The maker of Zicam nasal spray fell 70% intraday as the FDA revealed a rather unpleasant side effect, permanent olfactory damage. The Zicam products in question account for 40% of net revenue, and the brand is forever tarnished. Sales are finished.
MTXX has about $4 per share in cash, but that'll go towards the inevitable class action lawsuit. This company is dead.