S&P 500 Bullidex ($ES_F $SPY $SPX)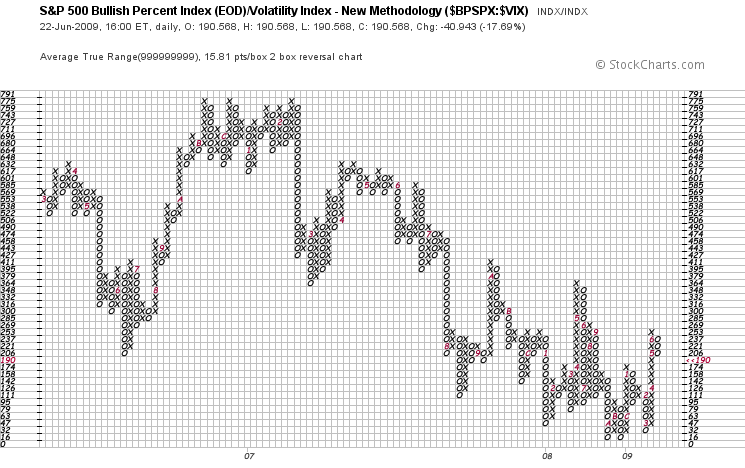 Volatility continues to increase relative to the number of rising stocks, indicated by the 17.69% fall in the S&P500 Bullidex. This trend is not conducive to lucrative investment as the probability of buying a good stock and not getting shaken out diminishes.
Though there will certainly be up days, the odds favor further deterioration. Staying short, in cash, or buying bonds and low yielding currencies is likely to be the most profitable method of trading in the coming days, at least until the trend reverses.
Though a move to the March lows will take some time, the corollaries to the sharp bounce after the crash of 1929 are enough to keep me on the sideline. I'm in no mood to play hero, or try and outsmart the managers who are selling. Stay defensive and liquid, there will be plenty of time to get in once the dust has settled.