Twitter Ticker ($MEDX)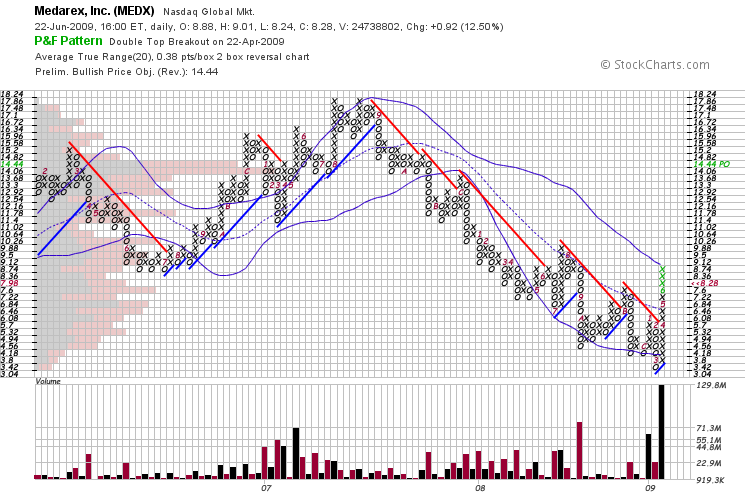 Medarex is causing a stir on StockTwits due to a new prostate cancer treatment called Ipilimumab. MEDX has had a solid run since forming a double top breakout buy signal on April 22nd, but it has stopped at a level that served as support in June 2006.
With the overall market continuing to show weakness, I suspect all the buyers are on board, and without increasing demand, supply will soon overwhelm this stock. A break below 7.98 could lead to further weakness and a run back to the 6.46 level, but shorts may want to wait until a pullback is confirmed.
If the NASDAQ stabilizes and MEDX holds above 6.84, there may be potential for this biotech firm, but I'm in no rush to participate.