New High Short Squeeze ($PCLN)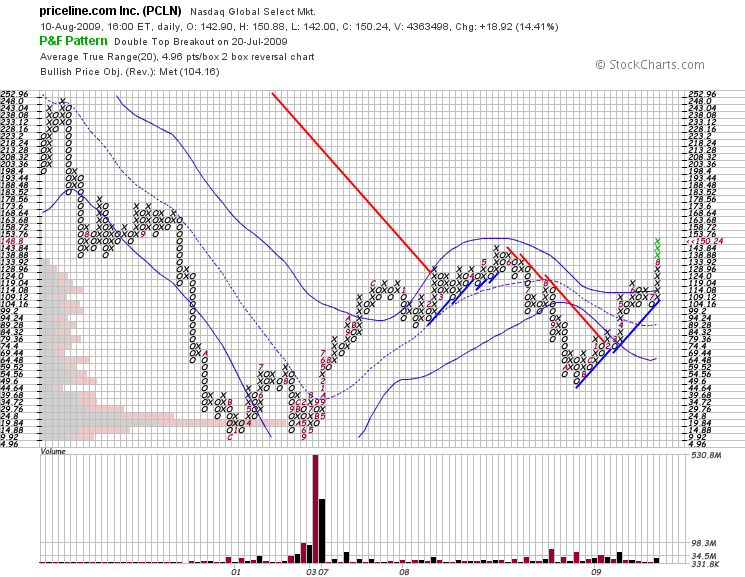 Priceline.com has been a winner since breaking past 119 on July 20th, subsequently rising 25% in less than a month. As a stock making new highs with a large percentage of the stock short, the squeeze has been a thing of beauty as PCLN flies past 2008 levels.
Trading in an uptrend above a rising upper Bollinger is an indication that the online reservation business is strong, and that the market expects continued prosperity in this sector. At the risk of sounding like a paid endorsement, I use Priceline's hotel room bidding service to find great deals on four star hotels, often 30-50% cheaper than advertised rates.
A break below 133.2 would start a secondary downtrend, suggesting profit taking, but PCLN looks like a great investment in a well branded company so long as it can stay above 99.2. In a perfect world, a pullback to the 120's before resuming the upward path would provide a great entry point, but only time will tell.