S&P 500 Bullidex ($SPY)
I'm in Vancouver on a netbook, so I'm making today's post quick.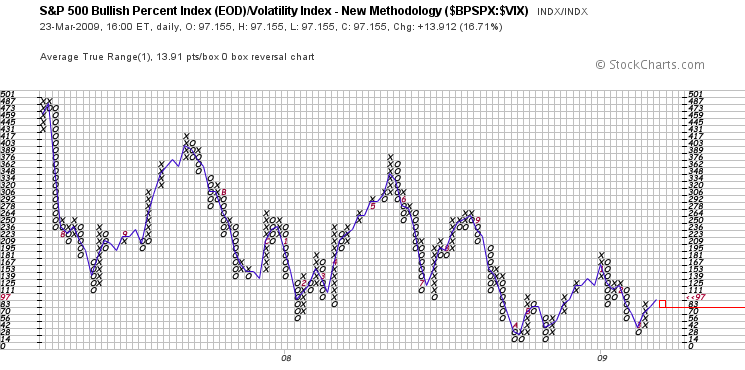 The S&P 500 Bullidex rose 16.7% to close at 97.155, and a potential asset allocation is 19% equities (97/501). The falling volatility and increasing percentage of rising stocks is a positive change for investors, but the slope of the blue line is beginning to decrease, and suggests waning upside momentum. Nevertheless, so long as the direction of the line is up, the benefit of the doubt goes to the buyers.