Twitter Ticker ($HEB)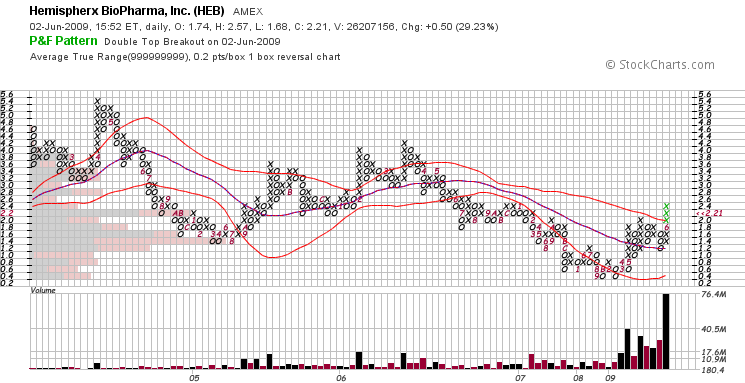 StockTwits chatter points to Hernispherx BioPharma, which is making big moves on huge volume as it breaks through the upper Bollinger. HEB develops drugs for chronic fatigue syndrome, genital warts and a few other viral maladies.
Some guy has put a $9 target on HEB here, the math looks questionable, but I don't believe in imaginary numbers. Nevertheless, the price says this is the most positive development in HEB since March 2006, so it's worth keeping an eye on.