Twitter Ticker ($DRYS)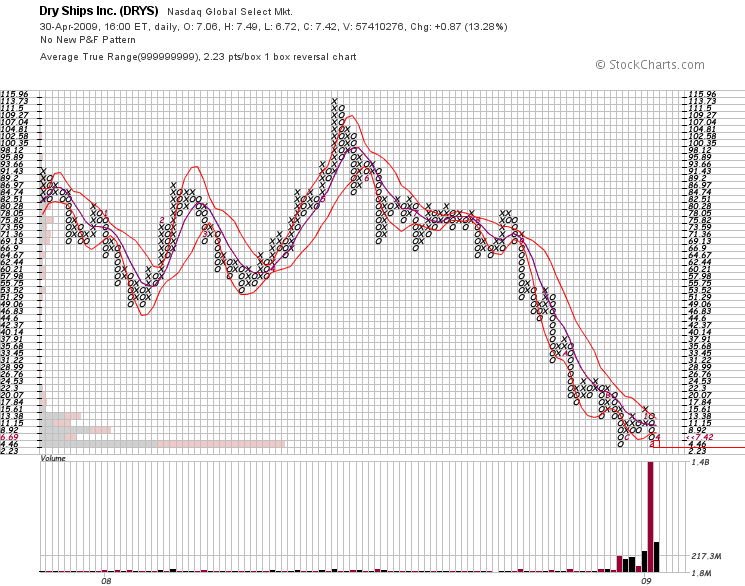 Stocks that fall 90% can double, triple, quadruple in price, but the risk is high. DRYS remains in a primary downtrend, but with stability in the Baltic Dry Index and a reasonably bullish market, the new uptrend forming on the far right could carry this stock to 15.
A move below 6.69 would change my outlook, but if you're a day/swing trader who enjoys high octane rides, DRYS is the place for you. Check out the StockTwits chatter here if this type of vehicle tickles your fancy.
Personally, unless I'm looking to daytrade, I'll sticking with stocks near all time highs and large short positions, it suits my personality better.