Twitter Ticker ($AA)
Alcoa reported its first back-to-back loss in 15 years, but the stock rose on large volume.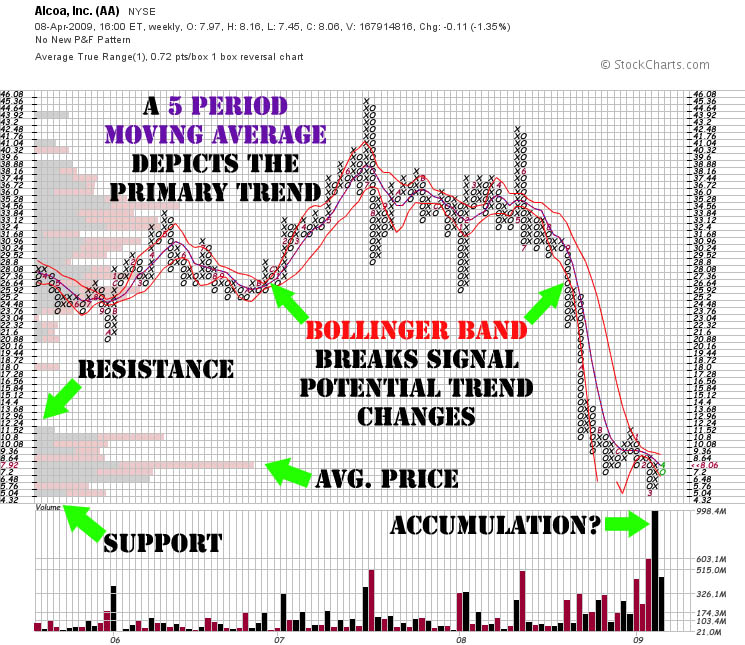 Big accumulation from $5-$8 may end the free fall.
AA remains a trade, not an investment. That said, there are some good developments for investors.
Although the primary trend is down, it grows increasingly neutral, and the Feb-Mar shakeout is a distant memory. It is too early to declare an end to the selling, but the massive buy volume in this recent rally is encouraging.
A break of the upper Bollinger Band at $9.35 accompanied by sustained trading above the 5 period moving average at $7.90 would give credibility to a bullish thesis.
Buyers beware if AA trades below $7.20, and take profits near $11.50. Shorts can make another run to $5, but a trade above $8.65 warrants covering.