S&P 500 Bullidex ($ES_F $SPY $SPX)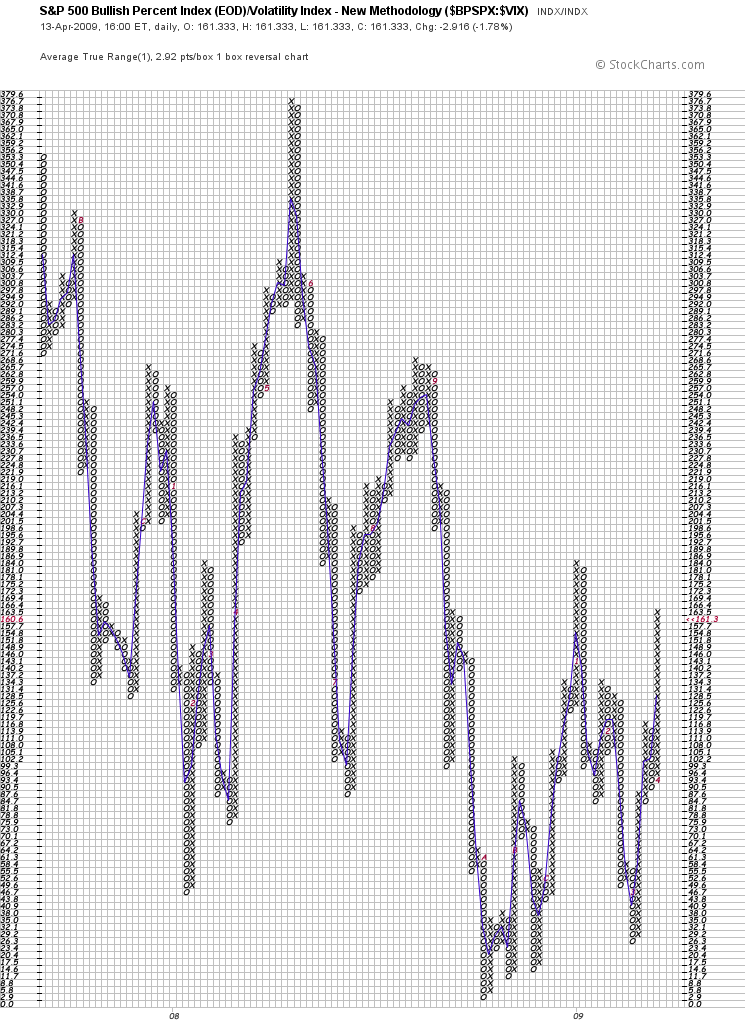 Despite today's positive close for the S&P 500, the Bullidex fell 1.79% to end the day at 161.3. This divergence indicates a minor weakening of the up trend as volatility increased relative to the percentage of rising stocks.
A new row of O's in the far right column coupled with a declining blue line will signal a new downtrend.
My short gamma position will benefit from weakness as the 5 week rally has significantly reduced my hedge. In other words, being short SDS and SSO, the dramatic rise from March 10th has altered the long/short balance of my portfolio to favor a market fall.
If the market continues higher, I will cover some of my SSO short to stay closer to market neutral, reducing alpha.