Twitter Ticker ($GM)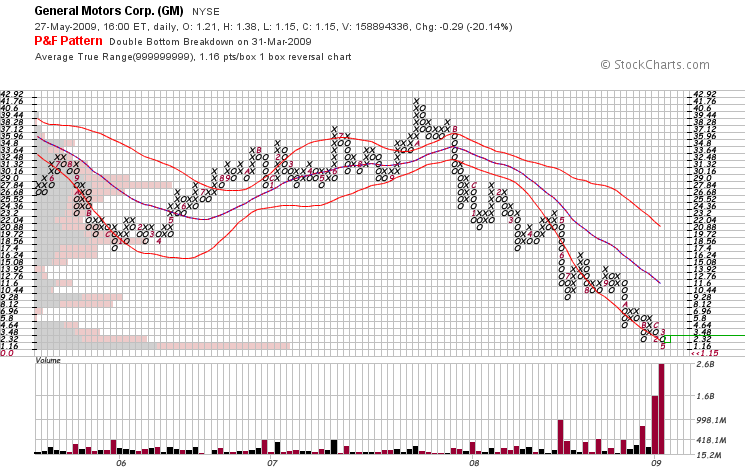 The chatter on StocktTwits concerning General Motors is a guessing game on the future of the DJIA. What corporation will fill the gaping maw left by the defunct GM?
The writing has been on the wall for many months, if not years. Since November of 2007, Grotesque Misery ALWAYS traded below a declining 20sma, often below the lower Bollinger.