Twitter Ticker ($CSCO)
A glance at the StockTwits chatter reveals Cisco Systems will be replacing General Motors in the Dow Jones Industrial Average. Coincidentally, CSCO is trading above the 20sma for the first time since November 2007. Momentum remains with the bulls and a breakout looks likely.
It bothers me to think of CSCO as the future of American commerce, every Linksys wireless router I've owned is a careful study in designed obsolescence. CSCO might be here for decades to come, but a glance at its longer term chart reveals just a little bit of resistance.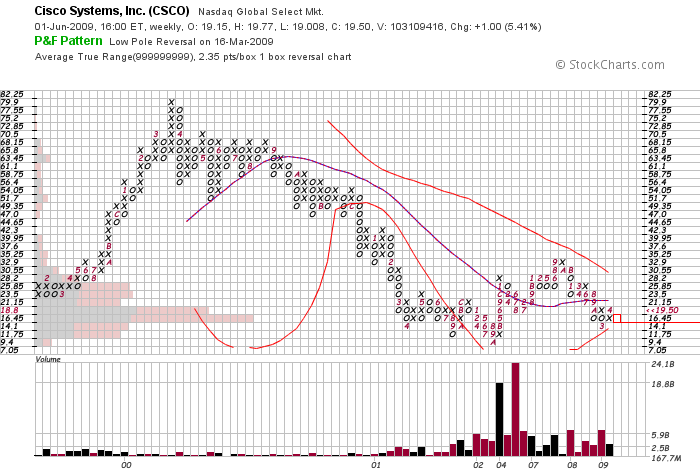 Long term holders are still in a world of pain, but the new uptrend is safe if CSCO can hold 16.45. A move to 22.88 could be in the works if market conditions remain favorable. IT hardware doesn't seem as sexy as it did in 2000, but perhaps inflated hopes of emerging market expansion will continue to fuel the optimism.