Twitter Ticker ($PMTI)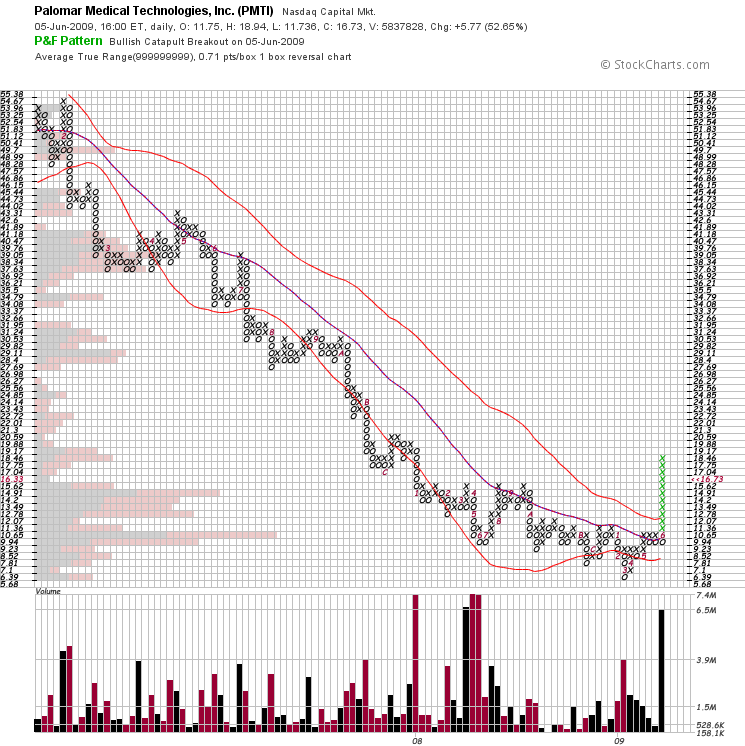 Palomar Medical Technologies is buzzing on StockTwits as it rose 60% intraday. According to Reuters, the FDA approved an anti-winkle laser for folks who want to stay at home to glow.
PMTI's strength is impressive as it holds above 2008's resistance and trades beyond the upper Bollinger with a rising 20sma. The huge volume is a sign of significant investor interest, which I take as a sign that Wall Street is worried about wrinkles.
While much of the easy money is probably gone, I suspect PMTI will continue to perform well. Just take a look at GMCR, the thing just can't stop making new highs.