Twitter Ticker ($RIMM)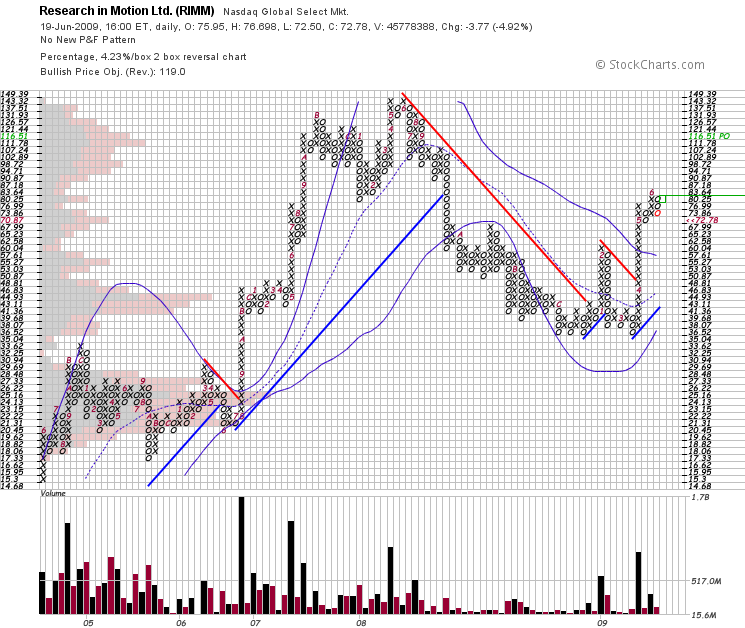 StockTwits chatter remains focused on Research in Motion, which fell 4.92% to close at 72.78. A break below 70.87 may encourage more selling, but trading above the upper Bolllinger in a rising trend calls for buying the dip.
After doubling since March, more consolidation may be necessary, but if the broad market doesn't weaken, RIMM looks like a decent long candidate. A rising upper Bollinger would be a welcome sign to complement the rising 20sma and trend line, but it will take time.
As far as products go, I have limited experience with Blackberry, but everyone wants an iPhone and "Crackberry" seems as popular as Quaalude. I hear the Storm is a POS and the new iPhone 3G S is getting great reviews, but maybe there is room for competition.
Speaking of competition, PALM continues to looks the strongest of the bunch, and it has a ludicrous short position to fuel more gains.