Twitter Ticker ($AA)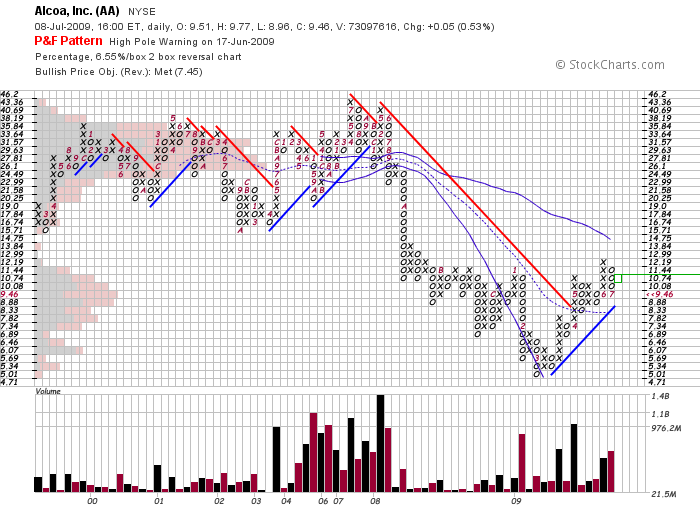 With Alcoa's numbers out, StockTwits is tracking AA as it trades higher on a "smaller than expected loss." Though AA technically remains in an uptrend, the 20sma is not rising, and it trades below a declining upper Bollinger. Should 8.33 fail to hold, things will get nasty for the embattled aluminum producer.
According to this Reuters report, Alcoa is looking for American car manufacturers to replenish depleted inventories, government stimulated consumption, and production curtailments to stay competitive. This hardly sounds like a growth plan, and the price of aluminum doesn't look to hot.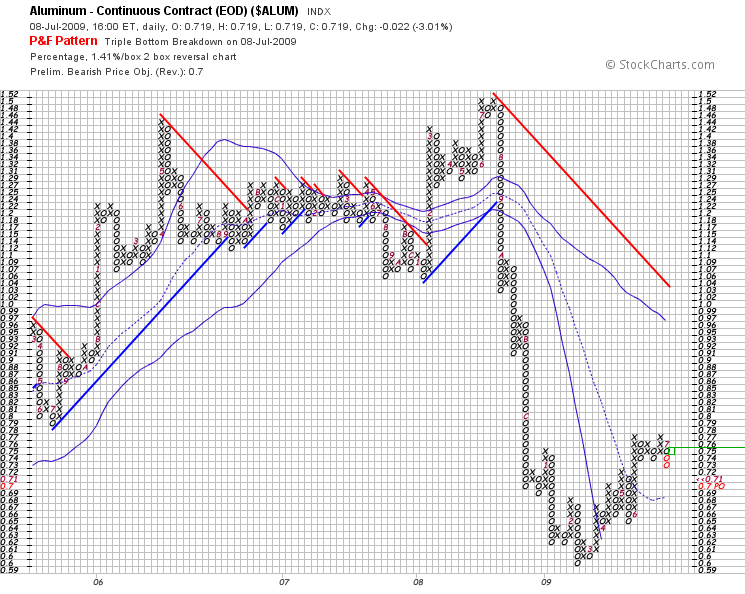 Aluminum has recovered from the March lows, but remains in the confines of a downtrend below a declining upper Bollinger. With the recent triple bottom breakdown in the price of Al, Alcoa's margins may be further squeezed as global demand fails to materialize.
The broad market continues to look weak, so stay defensive and manage your long positions with an awareness of the downside risks. If Alcoa manages to rally tomorrow, I may short it if the market looks feeble, otherwise I'm leaving it alone.