Twitter Ticker ($AMZN)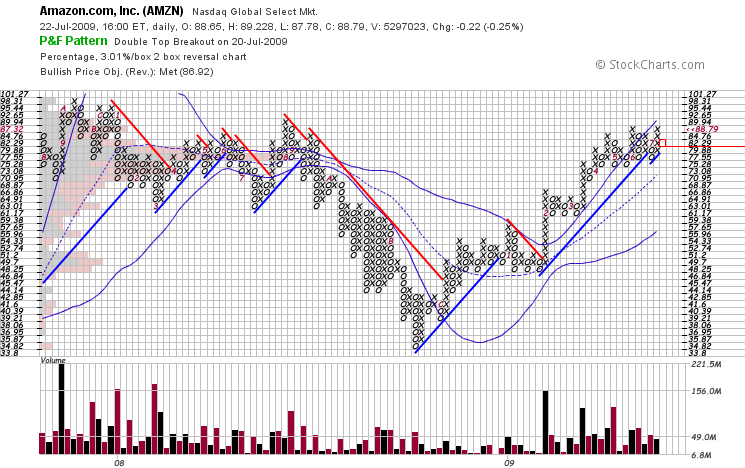 Amazon.com is causing a stir on StockTwits as the internet retailer announces a deal to buy Zappos.com for $807 million. The deal is a significant sign of recovery as M&A activities suggest increased risk taking and growth prospects.
AMZN has formed a strong base over the last four months and looks primed for a breakout to new highs. While I've had my reservations about AMZN in the past, my increased use of their service, the ubiquity of Amazon's S3 infrastructure and Kindle's potential are indicative drivers.
The stock is trading in an uptrend with a rising upper Bollinger and odds favor more upside. A break below 75.28 would jeopardize the current trend, so adjust your position size accordingly.