New High Short Squeeze ($QSII)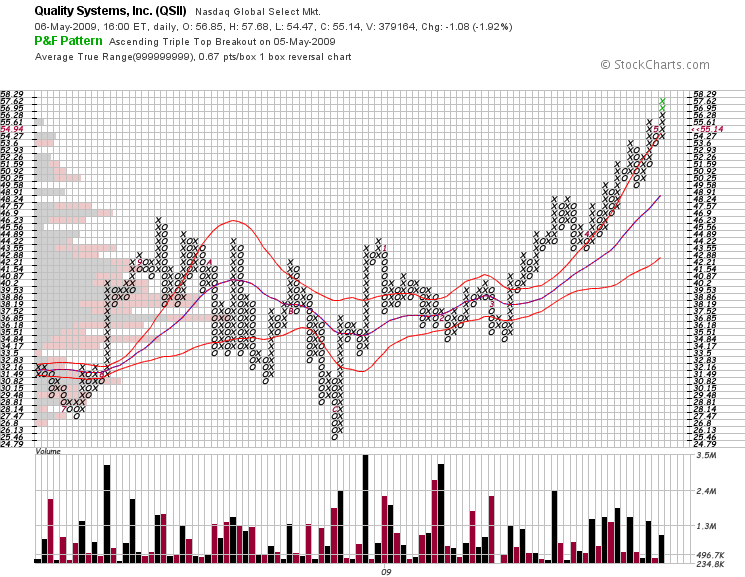 Founded in 1974 and headquartered in Iriving, California, Quality Systems, Inc. develops healthcare information systems. Under the NextGen product name, QSII offers proprietary medical records software to practices across the United States, as well as hardware support service and system training.
With no debt on the books and $2 per share cash, growing at 18% with a 2% dividend and 2.20 in projected earnings per share, QSII is worth $48 by conventional PEG metrics.
Trading at an all time high with 43% of the float short, this stock looks poised for excellent long term investment returns, provided that the overall market (as represented by the S&P 500) remains strong.
The technology sector is leading the rally, and QSII is poised to enjoy the benefits of market momentum as short sellers find themselves unable to buy stock without pushing up the price.
I mentioned QSII here, trading at 52.50, along with Green Mountain Coffee Roasters. Despite some headway, no catalyst has emerged to squeeze shorts, but the situation is very similar to GMCR, which rose 40% in one day.