Twitter Ticker ($SPY)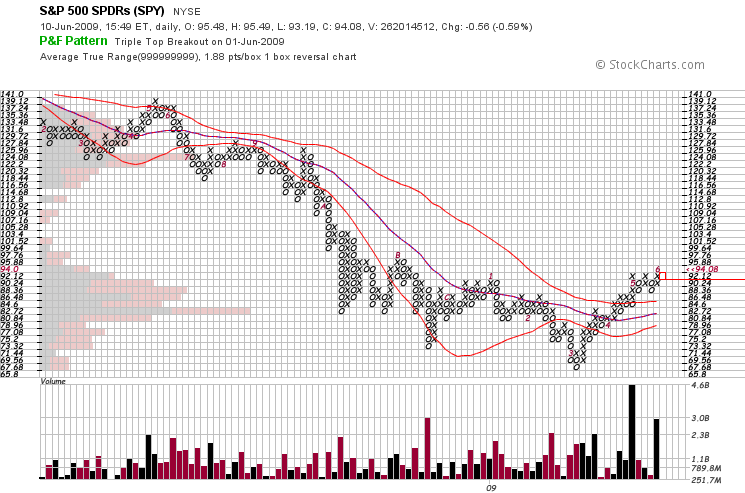 StockTwits chatter was dominated by stocks of questionable investment value (JAZZ), so I'm taking a look at the S&P 500 ETF SPY for some perspective on the market.
Despite today's pullback, the SPY remains in an uptrend, and is trading well above the upper Bollinger. Clearly momentum has slowed since May, but so long as the trend remains bullish, I will continue to purchase stocks trading at new highs with short squeeze potential.
Use this screen to find potential candidates like AutoNation (AN), VistaPrint (VPRT) and Synaptics (SYNA).