S&P 500 Bullidex ($ES_F $SPY $SPX)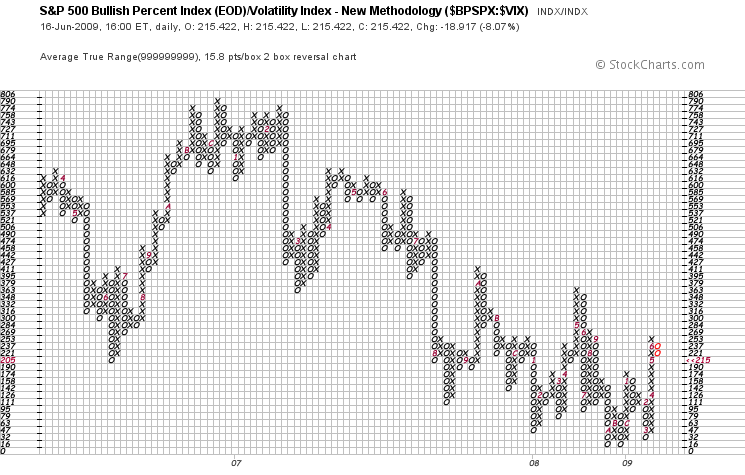 The S&P 500 Bullidex fell 8% to close at 215, ending the 3 month uptrend that began in mid March. This implies an increasingly dangerous market for investors as fewer stocks are rising amidst increasing volatility.
Short trades like MTXX and STSI are beginning to pop up, and we've come a long way from the March lows, so get defensive. This may be the beginning of the right shoulder in a massive head and shoulders pattern, but that is no reason to hold stocks if the market continues lower.
I'm preparing for bargains and higher yields, so until volatility subsides and more stocks begin to rise, I will hold FXY and other forms of low yield cash. UNG remains a speculation, but I'm not buying stocks at new highs (I'm still holding STEC, mentioned here 2 weeks ago).