Twitter Ticker ($PCX)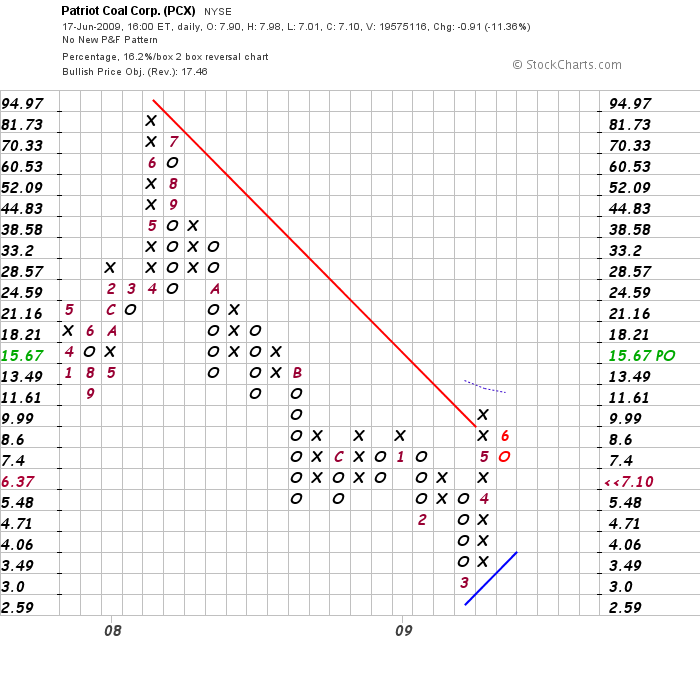 Props to @gamfreek1989 for nailing the Patriot Coal short at $8.5o on Tuesday morning. Patriot Coal has found resistance above $10, and is now searching for buyers. After breaking the long downtrend, PCX's reversal ends a rally that sent shares soaring 300%.
Until some new X's are formed, PCX looks like a sell, though I would expect support in the 5.50 range. Although this chart doesn't show it, the recent selling is accompanied by increasing volume so be careful and don't try to outsmart the market.
The weakness in the S&P 500 isn't conducive to profitable buying, and PCX does not have the technical merits to qualify for investment. Trade at your own risk.