Twitter Ticker ($BA)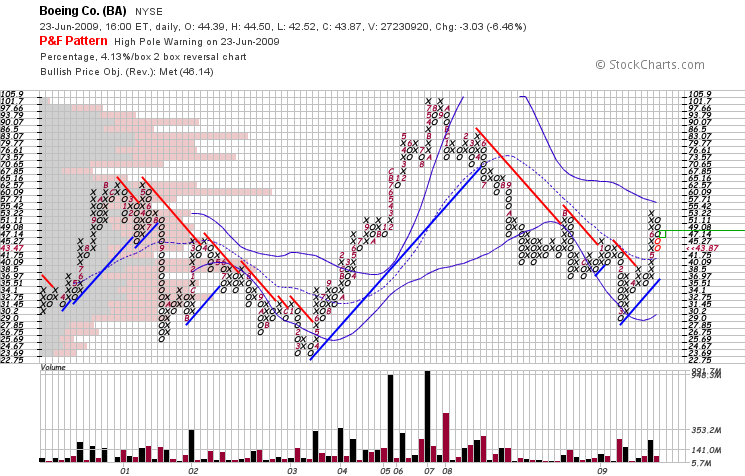 Boeing is causing a stir on StockTwits as the company delays the 787 Dreamliner for a fifth time, closing the day down 6.46%. Unlike many stocks in today's investment universe, BA has not breached the 2003 lows, which is an impressive feat.
BA also remains above the 20sma, which has flattened and is beginning to rise, generally a bullish sign. Although BA has just formed a bearish high pole warning and is making a column of O's, there may be room for investment if it can stay above 41.75.
The Dreamliner might turn out to be a Spruce Goose, but Boeing doesn't look ready to roll over and die. Due to weakening market conditions, I don't expect BA to start moving up soon, but once this leg down ends, I'll give it another look.