Twitter Ticker ($NVAX)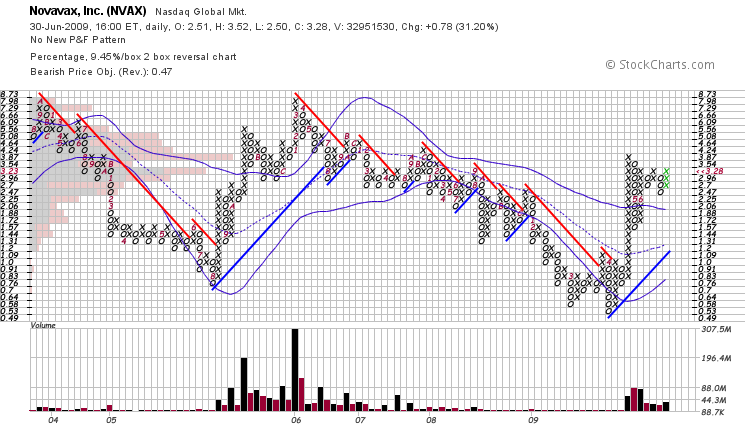 Novavax is on StockTwits radar as the flu vaccine company signs a deal with Spain's health ministry to license technology and build infrastructure. Trading well above the upper Bollinger in an uptrend with a rising 20sma suggests that NVAX has more upside potential if it can stay above 2.25.
This market can't seem to get much going as the range bound chop continues. Summertime volume is notoriously light so don't over trade and avoid complacency.
On another note, I'm intrigued by the notion of initiating near delta neutral bearish credit spreads on FAS and FAZ one month out. Anyone have thoughts of value on this matter?