New High Short Squeeze ($STEC)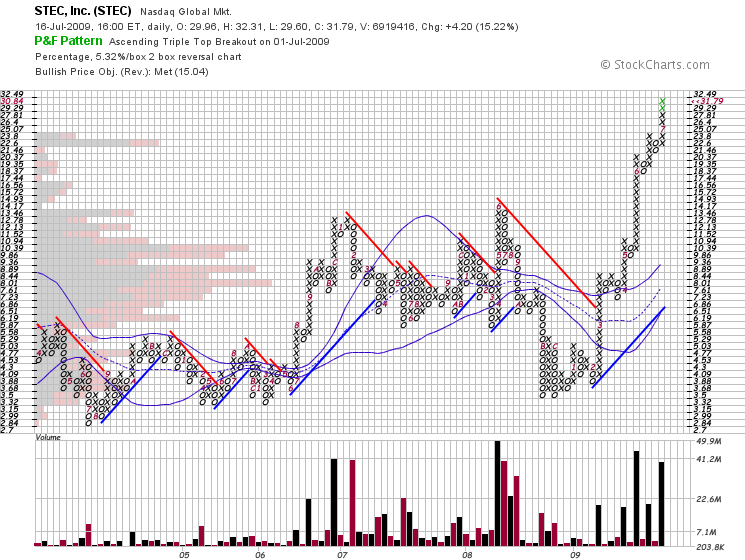 I am savagely raping short bears with STEC, turning their lifeless pelts into vast rugs, and placing them in front of my burning hearth where I'm roasting Dennis Kneale. Stocks like these look poised to make a killing as many continue to burn themselves by adding more fuel to these rockets with more shorts.
By the same token, STEC is looking pretty asymptotic, and it doesn't help that the only visible support is around 20.37. Personally, I'd love to see a consolidation, a bit of pullback for some breathing time, otherwise I'll probably shit the bed and jump out too early.
VistaPrint (VPRT), O'Reilly Automotive (ORLY) and P.F. Chang's China Bistro (PFCB) share similar technical traits with STEC, GMCR and PALM, so I'm holding these names as the market continues to rise. The collapse of CIT may continue to add pressure to the market, but the bulls remain in charge, so don't get gored.