Twitter Ticker ($MSFT)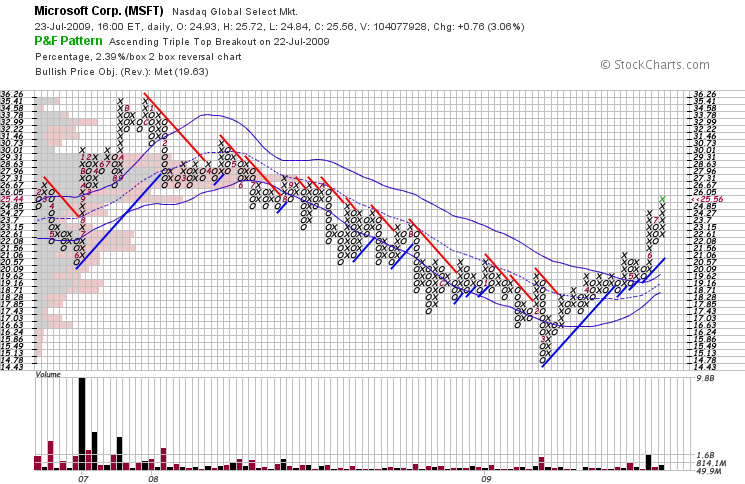 Microsoft chatter is up on StockTwits after the firm reported dismal numbers, sending shares down 7% after hours. Profits have dropped nearly 30% in the last year, suggesting that not all tech firms are created equal (see Intel).
Despite the sell off after the bell, MSFT remains in an uptrend above a rising upper Bollinger, and this pullback may be a good opportunity to load up if the stock can hold 21.56.  MSFT may not be the latest and greatest, but I'm sure those geeky Redmondites have something up their sleeve.
MSFT remains the standard in personal computing, and though Apple has massive potential to penetrate this market, Windows ubiquity will keep the company profitable. Bing is catching on, and have you seen Xbox 360 Motion Control? Fighting this 800 lb. gorilla is not for the faint of heart.