Twitter Ticker ($FRE)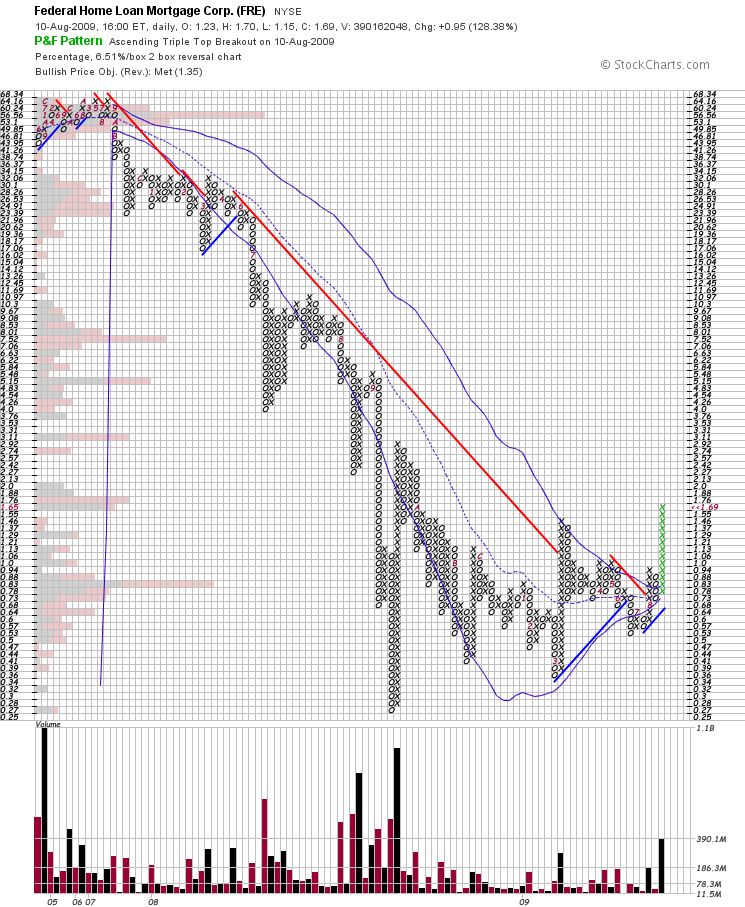 Freddie Mac is hot on StockTwits as the government sponsored mortgage giant surged over 125% after reporting a profit. As I mentioned here, try to ignore public perception, financial companies related to mortgage securitization are prospering; look at AIG and Fannie Mae.
Breaking to multi-month highs with strong volume, FRE is trading in an uptrend above a slightly rising upper Bollinger, suggesting real buying interest. A move below 1.37 would begin a secondary downtrend, but the primary trend will remain intact so long as Freddie holds above .68.
As time passes, more indications of a strengthening economy can be seen, and the market continues to reward risk takers with new highs and broad based participation. Pullbacks will occur, but dips look like buying opportunities as money continues to come off the sidelines.