Twitter Ticker ($FUQI)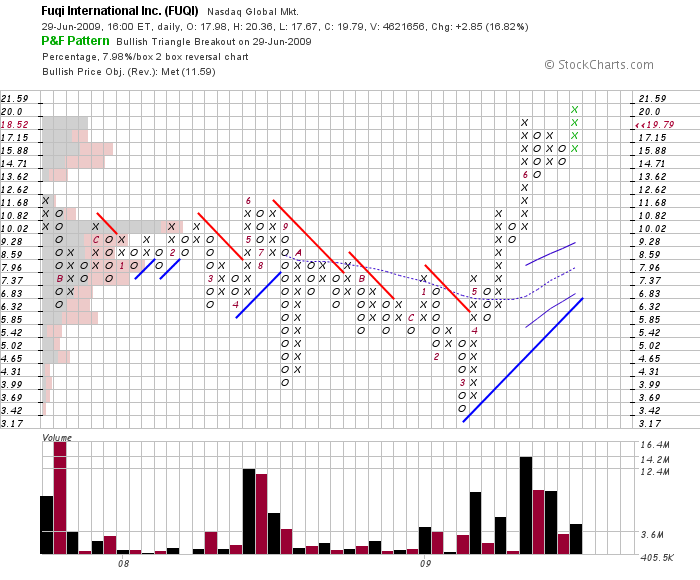 Fuqi International (pronounced foo-chee) has caught the attention StockTwits as the Chinese jewelry company forms a bullish triangle breakout. Increasing Asian prosperity bodes well for this precious metals distributor and so growth expectations are rising.
High above a rising upper Bollinger, 13.62 is the only visible support, so position accordingly. Broad market conditions continue to improve and favors selective investment in rising stocks.
I've noticed many participants willing to short this market, so perhaps they will fuel a fire that sends the bull charging. On the other hand, the economy appears to be a disaster, and though such indicators lag, I do not trust the Madoffian TARPicidal Cap 'N' Tradatics who rule in my name.