S&P 500 Bullidex ($ES_F $SPY $SPX)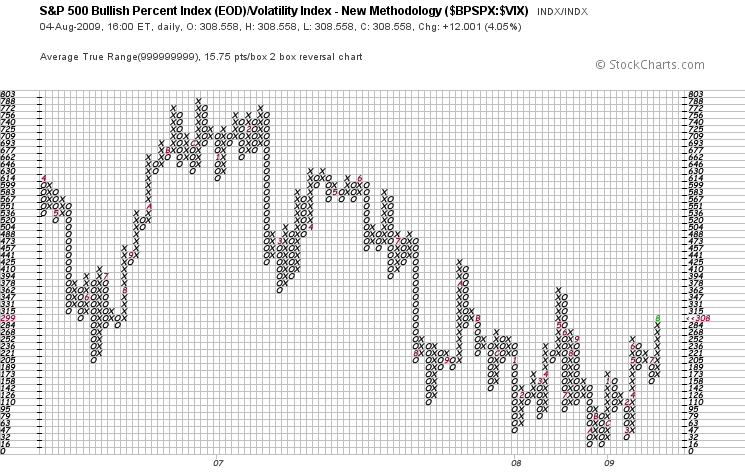 The S&P 500 Bullidex formed a new high as it rose 4.05% to close at 308, indicating an increase in the number of rising stocks relative to volatility. Although the S&P 500 has yet to trade above the September 2008 level, the Bullidex shows internal strength comparable to May 2008.
With volatility making lows and more stocks on the rise, the chances of buying and holding a stock for a profit are good, so put your money to work. There is no telling how long the trend will last, or where it will end, but I do have a 1140 price target for the s&P 500.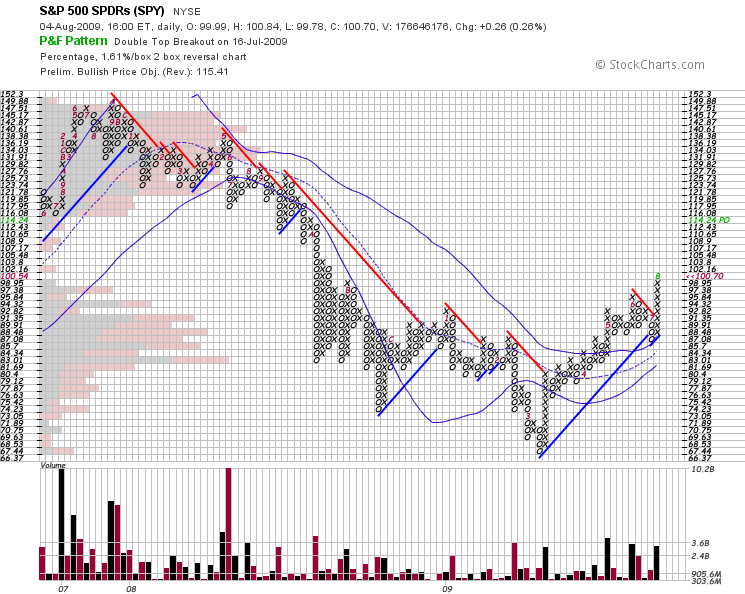 After breaking out on July 16th at $94.32, the SPY hasn't looked back, and remains in a strong uptrend above a rising upper Bollinger. So long as the SPY can stay above $85.70, equities look like a good way to keep purchasing power.