Twitter Ticker ($AIG)
American International Group was hot on StockTwits as the insurer opened below $14 and closed at $22, a remarkable daytrade indeed. Whatever voodoo catalyzed the squeeze remains to be seen, though my sources tell me it involved monkey flatulence and Franz Geithner.
Though AIG is in a primary downtrend, the secondary trend is above the 20sma, suggesting a target of $30.8. A move below $18.20 would neutralize  the secondary downtrend, but $11.70 is the last visible support on this timeframe.
Regardless, the financial sector continues to skin every last bear, even the blokes at Fannie Mae and Freddie Mac are catching a bid. Shorts are fighting the Fed, and judging by the higher lows and higher highs, the printing press is working.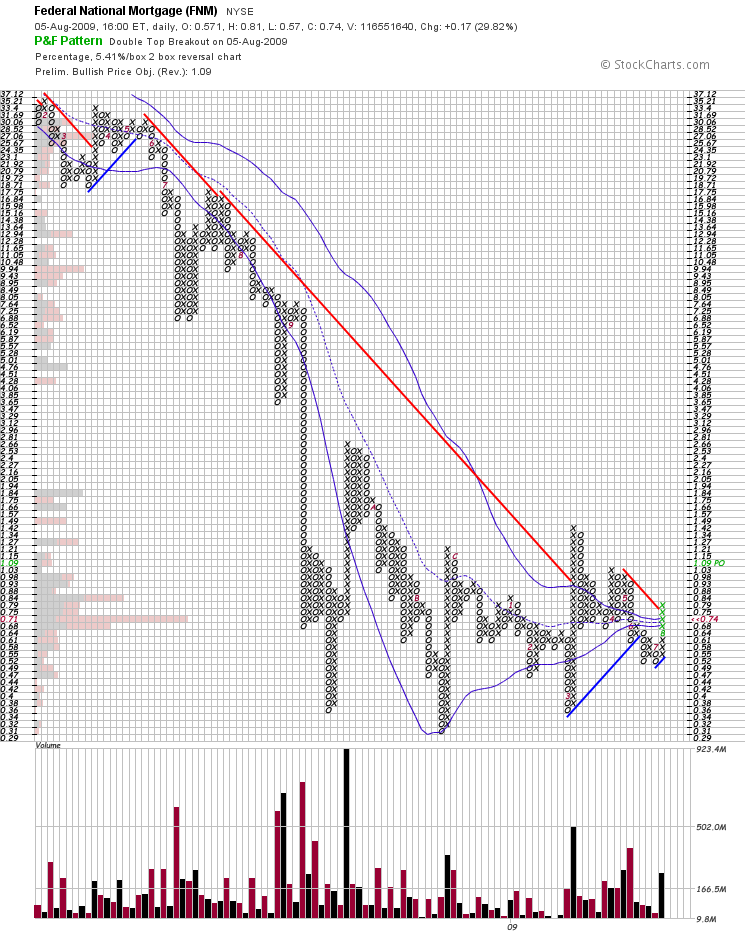 FNM had a major breakout today, and it's in a much better technical position relative to AIG. Trading in an uptrend above a rising upper Bollinger is quite bullish in this market, and it has a price target of 1.09. A trade below .68 would endanger the uptrend, but .49 is the last known support.
These government shell companies are casino stocks for savvy traders with a keen sense of position size and time horizon. There is plenty of money to be made, but bear in mind these stocks can move up 300% and crash 75% a few weeks later.